Euroband performed at Club Latter in Oslo the 28-29th of may. Mads & Fredrik produced the party for esctoday.com 10th anniversary. Bobbysocks were among other performes. Fridrik & Regina sang medleys of the crowd's favourites Eurovision songs and every single person in the house sang with them.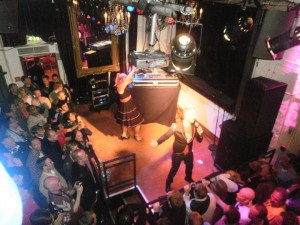 Club Latter in Oslo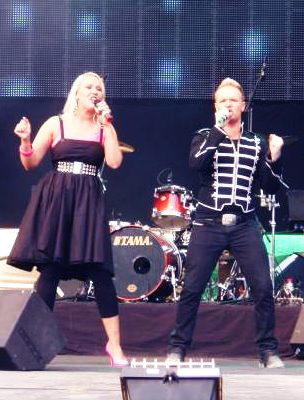 Euroband performed at Europride in Stockholm the summer of 2008.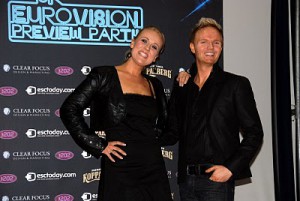 In London for esctoday.com preview party 2008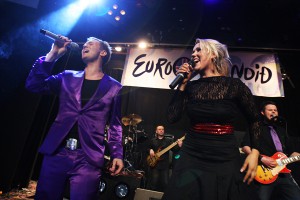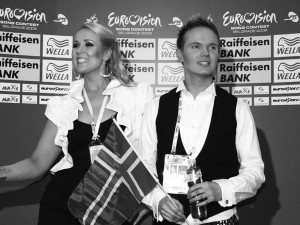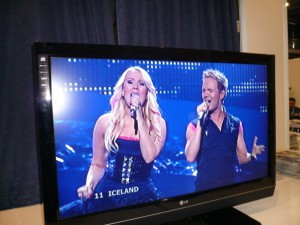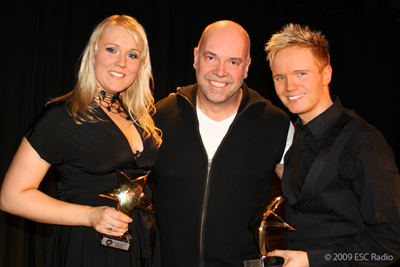 Euroband received awards from escradio.com for beeing "The best group"
in Eurovision 2008. This picture was taken in Munchen 17th of january 2009
were fans gathered to see Euroband perform among other artists.